San Francisco 49ers' Secondary vs Mr. New England Tom Brady
San Francisco 49ers' defensive back Jimmie Ward helps lead the 49ers' secondary as he faces another back-to-back Hall of Famer Mr. New England himself, Tom Brady
49ers' secondary vs Tom Brady – Coming off a hard-fought defeat last week, the New England Patriots and quarterback Tom Brady, in his return to the Bay Area, will be looking to set the tone early against a 49er secondary who seems to be improving every week but is still young and trying to figure it out. If the 49ers are looking for a pretty sound game plan on how to contain Tom Brady, Julian Edelman, Martellus Bennett, and this New England Patriot Attack, they must look no further than last week in which Brady seemed to be neutralized well against Seattle. He did throw for 316 yards; However, he ended with zero touchdown passes, one interception, and a 66.0 QBR (http://(www.pro-football-reference.com/teams/nwe/2016.htm). Not exactly Brady'esque numbers, but you can count on Brady and the New England offense looking to get in the end zone early and often. Look for Brady to target the 6'6" Bennett over the middle often in the absence of starting tight end Rob Gronkowski. The 49ers' defense will rely heavily on Jimmie Ward, Eric Reid, Antoine Bethea, and the rest of this young 49ers' secondary to carry over a lot of what they did last week, and not let Tom Brady and this high-powered New England offense get into any rhythm, especially early in the game. Ward, who had a season-high four passes defended and played very physically against WR Larry Fitzgerald, will need to step up big time along with Eric Reid, who was solid last week with five tackles and a big interception in the second half. The 49ers could also use some help from rookie Rashard Robinson whose status is still up in the air for Sunday's match-up. If he's not able to go look for Keith Reaser to get the lion share of nickel reps and Tramaine Brock to be relied on heavily in coverage, if the 49ers fail to contain Tom Brady and this New England offense early in the game, it could be tough sledding for the 49ers in this game. And it won't be easy as Mr. Brady has posted a 34-16 career record coming off a loss. Penalties will also be something to watch out for as the 49ers accounted for nine penalties for over 100 yards last week against the Arizona Cardinals with Jimmie ward being the recipient of a couple of interference calls, one that kept a drive alive after a stop. The 49ers will need to avoid these types of mistakes to have any shot at keeping this game within striking distance.
Last week's recap: Jimmie Ward who had seven tackles, four passes defended, and earned some kudos from veteran Larry Fitzgerald who signed his jersey for Jimmie Ward, writing that he admired his "toughness and grit."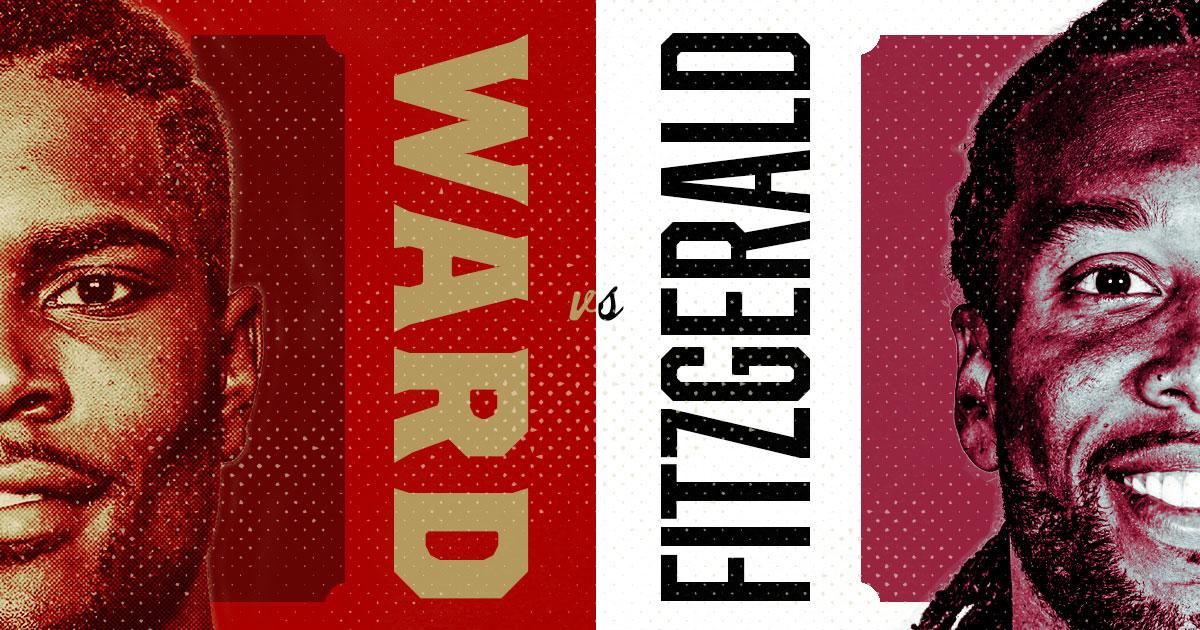 Important to note: Saftey Eric Reid registered his first INT since 2014. 
I leave you with this – In the return of Mr. New England himself Tom Brady to his Bay Area home, one would expect Tom Terrific to be on a mission to win and win convincingly against a 1-8 team in the San Francisco 49ers who have little to nothing to play for except pride at this point in the season. Speaking of pride? The 49ers will have to show last week wasn't a fluke and rise to the occasion to face the great, legend in the making that is Tom Brady. It's pride check for this young 49ers team come Sunday.  Remember: "Eyes wide open." And GO NINERS!! 
All records, statistics, and accolades are courtesy of Pro-Football-Reference.com, Pro Football Focus,49ers.com, ESPN.com, NFL.com unless otherwise indicated. Author Irvin Johnson Staff Writer at Niners Live. Co-Author/Editor Niners Live.